Datwyler Inspection Service's LLC is a family owned and operated certified home inspection service. I have over 20 years experience in the construction industry including residential and commercial.
Every inch of the property is inspected including all structural, electrical, air conditioning system and plumbing as well as many others. Once the inspection is complete, I notify you of any item that is noted and provide a detailed inspection report which includes quality color photos, and personal communication throughout the inspection process. You will understand every item by the time I am finished. This report with photos is available on-line in 24 hours or less from the time of the inspection.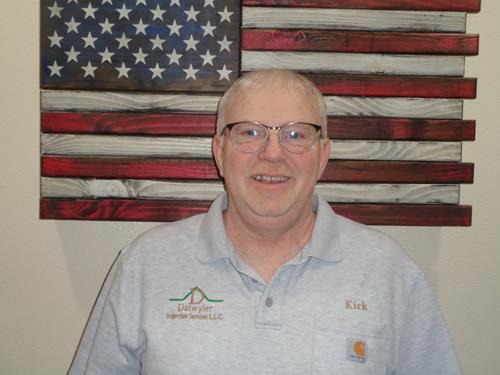 Certified Home Inspections – Know and understand the condition of one of the largest investments you will probably ever make.
Certified Home Inspections (Move in Certified) – Know up front what condition the property is in and have the peace of mind about the real value of your home.
Apartments or housing inspections – Take the hassle out of what condition the property is in with a certified inspection report before and after the rental agreement.
Already a home owner? Have a yearly maintenance inspection done and fix the little problems before they become costly and depreciate the value of your investment.
I am licensed by the State of Iowa to conduct Radon Gas and Radon Gas Byproducts measurement testing. Every homeowner should have their home tested every 2 years. Contact me today to schedule an appointment.
Minimal Housing Standards Inspections
I am contracted to do property inspections for safety, public nuisance and minimal housing standards for several local communities.